Secure Supplies
Energy Power Gas Magazine
Fueling Healthy Communities
Secure Supplies




Energy Power Gas Magazine




Fueling Healthy Communities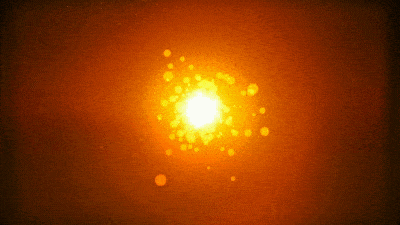 Arkansas
Power Gas Energy News
Access Key policy Events and key Project updates
for Arkansas's economy.
SWEPCO parent signs $1 billion pact to acquire seven Sempra Renewables wind farms
American Electric Power, which last summer canceled the $4.5 Wind Catcher project approved by Arkansas regulators, recently (Feb. 12) announced a deal to acquire 724 megawatts (MW) of operating wind generation and battery assets for approximately $1.06 billion from San Diego-based Sempra Renewable.
Sempra Renewables, a subsidiary of West Coast utility giant Sempra Energy, jointly owns all or part of seven wind farms and one battery installation in seven states. Five of the wind farms are jointly owned with BP Wind Energy.
BP Wind Energy will retain its ownership share of those projects once AEP, the parent company of SWEPCO, takes ownership.
​
"Our long-term strategy is focused on diversifying our generation portfolio including expanding our ownership of renewable generation. We targeted $2.2 billion of capital investment in competitive, contracted renewables by 2023. Adding these high-quality renewable assets to our portfolio will achieve a significant portion of that goal this year," said AEP Chairman and CEO Nicholas Akins.
"The long-term contracts and attractive returns associated with these existing assets will be immediately accretive to earnings and solidify our projected 5 to 7% earnings growth rate. The business also includes a pipeline of development projects that could provide additional value."
​
In late July, AEP canceled the four-states 350-mile Wind Catcher extra-high voltage line. The dedicated power line would have connected a substation at the wind farm with a substation near Tulsa to deliver power across the region. The high voltage transmission line would then have then connected to Public Service Company of Oklahoma and SWEPCO customers in Arkansas, Louisiana, Oklahoma and Texas.
​
Still, since the mothballed Wind Catcher project, which would have been the second largest wind-power energy project, AEP, Entergy, OG&E and other regulated electric utilities across the U.S. have reiterated their commitment to renewable energy investment over the next decade and shutting down the nation's aging coal-fired power fleet.
​
Companywide, AEP has announced a plan to cut its carbon dioxide emissions 60% from 2000 emission levels by 2030 and 80% from 2000 emission levels by 2050. The Ohio-based utility giant said it is developing a more balanced portfolio of power generation to help achieve those targets with its generation capacity declining from 70% coal-fueled in 2005 to 47%.
At the same time, AEP's natural gas capacity has grown from 19% in 2005 to 28% today, and its renewable generation capacity has increased from 4% in 2005 to 14%. After closure of the Sempra transaction, AEP's renewable generation portfolio will increase to 16%, coal will be 46%, natural gas will be 27%, and nuclear generation will remain the same.
​
According to Sempra, the seven operating wind farms that AEP is purchasing have an average capacity factor of 37%. They are in Colorado,
Hawaii, Indiana, Kansas, Michigan, Minnesota and Pennsylvania. They all have long-term, power purchase agreements (PPAs), which have an average remaining lifespan of 16 years, for 100% of the energy produced with investment-grade investor-owned utilities, municipal utilities and electric cooperatives.
AEP operating units AEP Ohio, Indiana Michigan Power and SWEPCO have PPAs with two of the wind farms. In January,
SWEPCO issued a request for proposals for up to 1,200 megawatts of wind energy projects to be in commercial operation by Dec. 15, 2021. Each proposed project must have at least 100 megawatts of generating capacity and proposals are due March 1 as SWEPCO looks to acquire new or existing projects that qualify for at least 80% of the federal Production Tax Credit.
AEP said it expects to finance the Sempra deal with $551 million in cash, assumption of $343 million in existing project debt and $162 million in tax equity obligation.
The transaction is expected to close in the second quarter of 2019 and is subject to approvals from the Federal Energy Regulatory Commission and Hart-Scott-Rodino clearance.
AEP Renewables also recently signed a separate agreement to purchase a 75% stake (227 MW) in the Santa Rita East Wind Project currently under construction west of San Angelo, Texas.
AEP Renewables will acquire its share of the project upon completion in mid-2019.
AEP's competitive renewable generation portfolio now includes 351 MW of contracted renewable generation including wind and solar projects in Texas (261 MW wind), California (20 MW solar), Nevada (50 MW solar) and Utah (20 MW solar).
The portfolio will grow to 1,302 MW of renewable generation in 11 states after close of the Sempra transaction and completion of Santa Rita, making AEP the seventh largest utility owner of competitive wind generation in the United States.
Entergy Arkansas plans 100-MW solar-plus-storage project
March 19 (Renewables Now) - The Arkansas subsidiary of Entergy Corp (NYSE:ETR) plans a new 100-MW solar power plant with a 30-MWh battery storage component.
​
Entergy Arkansas LLC announced on Monday that, upon clearance by the Arkansas Public Service Commission, NextEra Energy Resources, which is a subsidiary of NextEra Energy Inc (NYSE:NEE), will build the said solar park near Searcy in White County. The project is expected to be completed by 2021.
​
The utility noted it is also seeking additional resources through a request for proposals for renewable energy projects.
​
Entergy Arkansas presently buys 81 MW of solar power from a plant built by NextEra Energy Resources near Stuttgart and will start purchasing a further 100 MW from the Chicot Solar PV park at Lake Village when it comes online in 2020.
​
The two partners will hold a public open house on April 2 to inform interested community members about the Searcy project.
Do you know more about this story? Contact us through this link.
​
Click here to learn about advertising, content sponsorship, events & round tables, custom media solutions, whitepaper writing, sales leads or eDM opportunities with us.
​
To get a media kit and information on advertising or sponsoring click here.
PROUD TO BE ASSOCIATED ACROSS OREGON WITH