Secure Supplies
Energy Power Gas Magazine
Fueling Healthy Communities
Secure Supplies




Energy Power Gas Magazine




Fueling Healthy Communities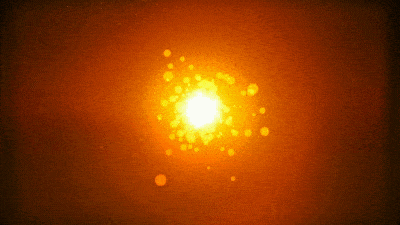 Mexico
Power Gas Energy News
Access Key policy Events and key Project updates
for
Mexico's economy.
Hydrogen-powered train eyed for Calakmul section of Maya railroad
The zero-emissions train would operate in the Campeche biosphere reserve
​
An environmentally-friendly hydrogen-powered train could operate on one section of the new Yucatán peninsula railroad proposed by the incoming federal government, according to a future tourism official.
​
Rogelio Jiménez Pons, who will serve as general manager of the National Tourism Promotion Fund (Fonatur), told the newspaper El Universal that the new government is considering running a non-polluting hydrogen train on a section of the Maya train that will enter the Calakmul Biosphere Reserve in Campeche.
​
Jiménez said that a biologist from Calakmul proposed the hydrogen train idea to him four months ago.
​
". . . We want to do it . . . I've been in contact with the company . . . It's zero emissions," he said. The train is made by the French company Alstom.
Jiménez explained that whether or not a hydrogen-powered train is purchased would ultimately depend on the cost.
​
Alstom has built the world's first hydrogen-powered train at a cost of about US $95 million. It started operations in Germany earlier this year.
​
The future Fonatur chief said the 700,000
-hectare Calakmul Reserve, which includes a Maya archeological site set amid dense jungle, is "the jewel in the crown" of the Maya train project and must be protected.
The route the train will follow is adjacent to the existing highway where "there is no jungle," he explained.
Jiménez added that the incoming government could seek to limit the number of visitors to the area to no more than 3 million over a period of 15 years.
​
While a range of groups representing Mayan communities on the Yucatán peninsula declared last week that nobody had asked their opinion about the proposed railroad, Jiménez said that representatives of the new government have been talking to the Calakmul community for "months."
​
A public consultation this weekend will seek public opinion on the project even though president-elect López Obrador has declared that construction will begin next month.
Environmental groups, such as the Mexican Center
​
for Environmental Law (Cemda), argue that an envi
ronmental impact assessment should be conducted before any consultation is held.
Jiménez pointed out that 60% of the tracks on which the train will run already exist and said that no new permits are required to use them.
​
In December, repair work on the existing tracks will begin and the new government will open an international tendering process to build the section between Cancún and Escárcega and Izamal and Cancún, he explained, adding that an environmental impact assessment will follow.
​
The project, which will link cities in the states of Yucatán, Quintana Roo, Campeche, Chiapas and Tabasco, is expected to be completed in four years at a cost of between 120 billion and 150 billion pesos (US $5.9 -$7.4 billion).
Do you know more about this story? Contact us through this link.
​
Click here to learn about advertising, content sponsorship, events & round tables, custom media solutions, whitepaper writing, sales leads or eDM opportunities with us.
​
To get a media kit and information on advertising or sponsoring click here.
PROUD TO BE ASSOCIATED ACROSS OREGON WITH