Secure Supplies
Energy Power Gas Magazine
Fueling Healthy Communities
Secure Supplies




Energy Power Gas Magazine




Fueling Healthy Communities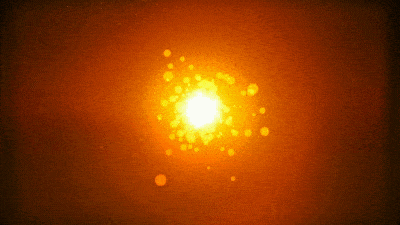 Czech

Republic Power Gas Energy News
Access Key policy Events and key Project updates
for Czech Republic's economy.
Empowering Hydrogen Research in the Czech Republic
he 7th International Conference on Hydrogen Technologies took place in Prague in mid-July 2017. But work to bring the conference to Prague started as early as in 2009,
when the relatively newly established Czech Hydrogen Technology Platform (HYTEP) decided to bid for the event, with the support of Prague Convention Bureau. At the time, Professor Dr. Ing. Karel Bouzek became the local ambassador of the conference, and received an award during the annual Ambassador Awards Evening organized by the Bureau.
"Winning the candidacy was quite a challenge but the preparation and organization to meet all the delegates' expectations was actually much more demanding," commented Professor Bouzek.
"Work on the candidacy was coordinated with a help from the HYTEP for the scientific part and the C-IN PCO together with the Prague Convention Bureau for the organizational part. Hydrogen technologies were in their infancy at that time, and this type of conference had never taken place in Eastern Europe before."
Long tradition
In reality, research on hydrogen technology has a long tradition in the Czech Republic. Already in the 1960s, the development of alkaline fuel cells had been conducted, even if work in the field was stopped afterwards.
It's only at the start of the new millennium that research began again."It is worth pointing out that in the Czech Republic, as in the first country of the post-communist block, a bus powered by a hydrogen fuel cell was developed and operated, and a hydrogen filling station was installed, while other projects followed. And today there is an increasing interest both from a commercial and public point of view," commented Professor Bouzek.
​
The organisation of the 7th International Conference on Hydrogen Technologies brought international recognition to Prague and the Czech Republic, as the destination hosted one of the world's most important scientific conferences exclusively dedicated to the topic. In this regard, it helped share knowledge and best practices in the field.
​
When asked about how delegates perceived the conference Professor Bouzek said "The programme consisted of a number of parallel sesstions covering a wide range of topics. Plenary lectures delivered by prominent personalities from the field of hydrogen technologies were received positively, and a concurrent exhibition awoke great interest among participants and guests, who also enjoyed a great gala dinner in Hergetova cihelna.
​
The surroundings overlooking the Old Town were magnificent. Personally, my biggest surprise came from Japanese participants, who came in great numbers. This says a lot about how much attention Japan puts into hydrogen technologies."
​
In the future
Professor Bouzek has been involved in various conference bids for more than twenty years. In 1996, for the first time,he participated in the organization of the 4thEuropean Symposium on Electrochemical Engineering (ESSE). "It was undoubtedly an interesting experience.
The evaluation of the documents and all the agenda were still on paper – nothing was done digitally back then! The fact that the conference eventually proved to be successful is evidenced by the fact that it returned to Prague in 2008 (8th ESEE) and then in 2017 (11th ESEE) again," he says.
​
In the future, Professor Bouzek is eager to build on the success of the seventh edition of the International Conference on Hydrogen Technologies and apply for the organization of one of the forthcoming World Hydrogen Energy Convention (WHEC). In the meantime, he will continue to organize the now-traditional Hydrogen Days, which will take place for the ninth time in cooperation with the C-IN.
"This is a smaller conference. However, we attach considerable importance to it, given the close links between the activities of CEE countries, like the Visegrad Group countries and Ukraine or Romania. The central position of Prague and the Czech Republic calls for building bridges between the West and the East of Europe," concludes Professor Bouzek.
Proton Motor and Škoda Electric Announce Joint Cooperation: New Collaboration Agreement on Fuel Cell Electric Buses
Proton Motor and Škoda Electric Announce Joint Cooperation: New Collaboration Agreement on Fuel Cell Electric Buses
It's in-house developed and produced hydrogen-based HyRange® extender for electric commercial vehicles, municipal vehicles and buses is ideal for applications where existing battery capacity is insufficient for the intended operation.
​
"We are pleased to have entered into the collaboration with Škoda Electric a.s., which further confirms the requirement and demand for Proton`s HyRange® applications", said Dr. Faiz Nahab, CEO of Proton Motor – a 100 percent subsidiary of Proton Power Systems PLC –, referring to the LOI. The first prototype buses shall be brought into operation for European bus operators with an initial target of at least ten vehicles by the first quarter of 2020.
​
Proton Motor Fuel Cell GmbH (www.proton-motor.de):
Proton Motor is an expert in Power Solutions using Cleantech technologies like industrial fuel cells, fuel cell and hybrid systems with more than 20 years of experience. Based in Puchheim near Munich, Proton Motor offers complete fuel cell and hybrid systems from a single source – from the development and production through to the implementation of customized solutions. The focus of Proton Motor is on back-to-base, for example in automotive, maritime and stationary solutions applications. The product portfolio consists of base-fuel cell systems, standard complete systems, as well as customized systems. Proton Motor serves customers in IT, Telecoms, public infrastructure and healthcare sectors in Germany, Europe and Middle East with power supply solutions for DC and AC power demand. In addition to power supply, SPower also offers solutions for Solar Systems as well as a new product line for Solar Energy Storage.

Proton Motor Fuel Cells GmbH under management of CEO Dr. Faiz Nahab is wholly owned subsidiary of Proton Power Systems PLC (www.protonpowersystems.com) from Newcastle upon Tyne. The company is listed on the London Stock Exchange since October 2006 (code: PPS).
​
Škoda Electric a.s. (www.skoda.cz):

Škoda Electric a.s. is a leading global manufacturer of electric drives and traction motors for trolleybuses, tramways, locomotives, suburban and underground train units and mining vehicles. It has maintained its traditions as the Škoda producer of electrically engineered transportation in Plzeň, Czech Republic, which first commenced in 1901.
​
Do you know more about this story? Contact us through this link.
​
Click here to learn about advertising, content sponsorship, events & round tables, custom media solutions, whitepaper writing, sales leads or eDM opportunities with us.
​
To get a media kit and information on advertising or sponsoring click here.
PROUD TO BE ASSOCIATED ACROSS OREGON WITH