Secure Supplies
Energy Power Gas Magazine
Fueling Healthy Communities
Secure Supplies




Energy Power Gas Magazine




Fueling Healthy Communities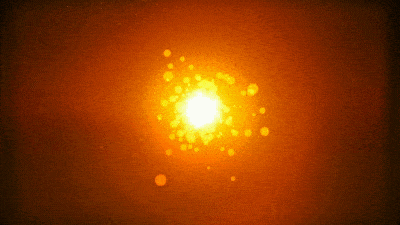 German
Power Gas Energy News
Access Key policy Events and key Project updates
for Germany's economy.
DHL orders 100 river cars with hydrogen technology
German DHL Express has entered into a partnership with the electric car manufacturer Streetscooter if a new electric vehicle has been named "H2 Panel Van".
​
The car will have a maximum weight of 4.25 tons and include a fuel cell for hydrogen. The car should have a range of 500 kilometers, the company stated in a message.
​
DHL Express initially ordered 100 vans with expected delivery from 2020 through 2021.
"We fully believe that fuel cells will have a greater role in electrically powered transport, as they can provide battery-powered vehicles with the range that is so important for many customers," says Fabian Scmitt,
technology director at Streetscooter in the message.
"H2 Panel Van" will be developed in collaboration with Ford, and the project is funded by German authorities The car can have a payload of over 800 kilos
At GreenTech Festival in Berlin, DHL Express and the DHL/Deutsche Post subsidiary StreetScooter just announced their cooperation in developing the 'H2 Panel Van'. The van will be the first standard 4.25-ton electric utility van powered by hydrogen fuel cell – enabling a range of up to 500 kilometres.
​
DHL Express has already ordered 100 of the H2 Panel Van fuel cell vehicles scheduled for delivery starting in 2020 and to be completed in 2021.
​
The van has a cargo capacity of over 10 cubic meters, which DHL says amounts to approx. 100 parcels. With a maximum payload of over 800 kg, the H2 Panel Van achieves a maximum permissible weight of 4.25 tonnes.
The van has a maximum speed of 120 km/h and the built-in battery has a capacity of 40 kWh. As the H2-name indicates, the van also a fuel cell with 26 kW and a hydrogen tank with a tank volume of six kilograms, which is what enables the vehicle's extensive range of up to 500 kilometres. In Germany, drivers with a regular license can operate the H2 Panel Van.
Fabian Schmitt, Chief Technical Officer of StreetScooter GmbH, explained that "We are convinced that the fuel cell will become an increasingly important component in the electromobility market, as it enables vehicles with longer ranges, which are essential for many customers. With the Van panel, StreetScooter opens another chapter in its history of innovation and enters a new phase of growth".
​
The H2 Panel Van is based on the StreetScooter WORK XL delivery vehicle used by DHL Parcel. As with the larger WORK XL, the H2 Panel Van will be realised in collaboration with Ford. The project is funded by the German Federal Ministry of Transport and Digital Infrastructure (BMVI) as part of its National Innovation Programme Hydrogen and Fuel Cell Technology (NIP II).
​
DHL Express will be the exclusive user of the new vehicle. The Group currently has no plans to sell the H2 Panel Van to third parties outside Deutsche Post DHL Group. If the development of their purely electric vans is anything to go by, this will not stay that way for long.
Do you know more about this story? Contact us through this link.
​
Click here to learn about advertising, content sponsorship, events & round tables, custom media solutions, whitepaper writing, sales leads or eDM opportunities with us.
​
To get a media kit and information on advertising or sponsoring click here.
PROUD TO BE ASSOCIATED ACROSS OREGON WITH