Secure Supplies
Energy Power Gas Magazine
Fueling Healthy Communities
Secure Supplies




Energy Power Gas Magazine




Fueling Healthy Communities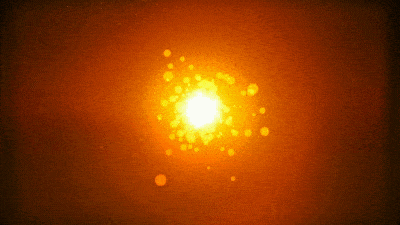 Slovenia

Power Gas Energy News
Access Key policy Events and key Project updates
for Slovenia's economy.
Glass factory in Slovenia produces green H2 using a rooftop PV system
Gen-I is using a solar PV system to generate hydrogen (H2) from an electrolyzer.
​
Green H2 is being produced by energy company Gen-I via electrolysis using electricity from a solar photovoltaic (PV) rooftop system.
The PV system is located on top of a glass factory in Slovenia. Gen-I partnered with glass manufacturer Steklarna Hrastnik and tech company Razvojni center Novi materiali (RCeNeM) to bring the project to life for the industrial sector.
The green hydrogen will be used to power the furnaces of the glass factory.
​
The green H2 that is produced from the PV system and electrolyzer will be added to natural gas. This gas is used to fire the furnaces at the glass factory.
​
"At the facility in question, we will produce extremely pure hydrogen through electrolysis and the use of energy from the solar power plant," said Tilen Sever, a researcher at RCeNeM, reports PV Magazine.
"That hydrogen will then be used in a pilot glass furnace with the aim of reducing the carbon footprint. We are thus introducing the use of a biocomponent in the fuel used in glass smelting,"
​
Presently, the technology is in the pilot phase and RCeNeM is working on setting up the hydrogen production plant.
The goal is to eventually upscale the green H2 project to power more and bigger furnaces.
The PV array is expected to be connected to the electrolyzer this July (2019). Following the installation, the companies will continue to work together for the purpose of analyzing how the system performed. As the project progresses into later stages, they will look to upscale the technology to accommodate more and larger furnaces.
​
Gen-I, along with its partners, first started to develop technology in 2018. The initial objective was to come up with a way to lower the use of natural gas to bring down the carbon emissions produced from the glass making process.
​
"With the help of innovative solutions and the latest technology, we have already reduced CO2 emissions by 30% in the glass tableware unit and by 10% in the glass packaging unit," said Peter Čas, general director of Steklarna Hrastnik.
​
Setting up the solar power plant to produce green H2 has been a crucial step in the implementation of the technology and is part of the OPERH2 project.
Do you know more about this story? Contact us through this link.
​
Click here to learn about advertising, content sponsorship, events & round tables, custom media solutions, whitepaper writing, sales leads or eDM opportunities with us.
​
To get a media kit and information on advertising or sponsoring click here.
PROUD TO BE ASSOCIATED ACROSS OREGON WITH