Secure Supplies
Energy Power Gas Magazine
Fueling Healthy Communities
Secure Supplies




Energy Power Gas Magazine




Fueling Healthy Communities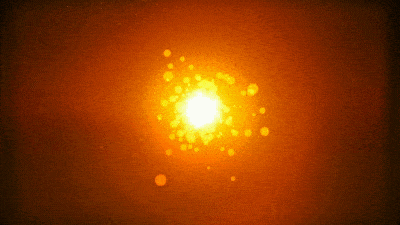 Oregon
Power Gas Energy News
Access Key policy Events and key Project updates
for Oregon's economy.
Truckers Can Expect an Electrified West Coast Corridor
Washington and Oregon are joining California's longtime pursuit of transport electrification.
Power providers in the three states will work together to determine the best strategy for developing an electric charging infrastructure along the 1,300 miles of Interstate 5 from Mexico to Canada.
Tesla's Semi is among electric trucks being developed. An electrified Interstate 5 would ensure that such vehicles had ample power to deliver the goods they carry.
​
Nine electric utilities and two agencies representing two dozen municipal utilities across the region are sponsoring the project, dubbed the West Coast Clean Transit Corridor Initiative. The goal is to support the feasibility of long-haul battery-electric trucks.
'BACKBONE'
The initiative identifies I-5 as the "backbone of the goods movement industry" for the three states. It also is a "major source of air pollution and greenhouse gas emissions."
"The study will help us look at the sizes of charging stations the manufacturers are looking to produce, when will those be available, the best places to put those charging stations along the highways," said Katie Sloan, director of electric mobility for Southern California Edison, the region's main electricity supplier.
​
SCE serves 14 million customers over 50,000 square miles and is one of the 11 organizations participating in the study. Others include the Los Angeles Department of Water, Portland General Electric and Seattle City Light.
The initiative calls for assessments of EV charging infrastructure programs, technology trends and charging preferences. It's also looking at current and 10-year fleet projections for medium- and heavy-duty zero-emissions vehicles. Current traffic flow patterns for transportation and fueling along I-5 and connected major shipping routes are also being studied.
A goal is to determine impacts to the grid so that key locations for electric truck-charging infrastructure can be identified and prioritized.
​
​
A report from the West Coast Clean Transit Corridor Initiative calls Interstate 5 a "major source of air pollution and greenhouse gas emissions."
​
CHARGING STATIONS
"We expect that we'll be seeing charging stations that are anywhere from 250 kilowatts up to 1 megawatt, which is a significant amount of power," Sloan said.
​
Tesla, for example, said its 500-mile battery electric Semi truck will consume less than two kilowatt-hours of energy per mile. That would require 1 megawatt of electricity, which is roughly the same amount of energy it takes to power 750 homes at once, according to the California Energy Commission.
​
SCE expects to be able to meet the increased capacity demands necessary to charge battery-electric long-haul trucks once they become available, Sloan said. That's why conducting this study while the vehicles are being developed is so important. "We can have that electricity ready when the vehicles are available."
​
Even though long-haul battery-electric trucks from Daimler, Tesla and XOS aren't expected to go into production until at least next year, the utilities behind the West Coast Clean Corridor Transit Initiative "feel the urgency," said Antti Lindstrom, an analyst with IHS Markit. "They need to make sure they have enough capacity to serve trucks if they start widely using electric battery power."
​
MAPPING IT
The initiative includes a proposed map for a network of DC fast-charging stations that would be installed along Interstate 5 from border to border. Further, additional coastal legs would join the network from San Diego to San Francisco in California and through all of Oregon. The map also includes route expansions that would connect San Francisco to Brookings, at the southern end of Oregon, and Astoria, Ore., in the state's northwest corner, into Washington state north to Olympia.
​
"I see this as a very realistic proposal," Lindstrom said. "The I-5 is a very dense network, and the coastal route in California is helpful."
​
"San Francisco being high-tech, the trucking companies operating out of that area would be the first to adopt electric power anyway, so it makes perfect sense," he said.
As for building the charging infrastructure, "it doesn't make sense to have it too much in advance of when the trucks are available," Lindstrom said. "I think it will be pretty much at the same time."
​
The results from the West Coast Clean Transit Corridor Initiative are expected by the end of 2019.
Do you know more about this story? Contact us through this link.
​
Click here to learn about advertising, content sponsorship, events & round tables, custom media solutions, whitepaper writing, sales leads or eDM opportunities with us.
​
To get a media kit and information on advertising or sponsoring click here.
PROUD TO BE ASSOCIATED ACROSS OREGON WITH