Secure Supplies
Energy Power Gas Magazine
Fueling Healthy Communities
Secure Supplies




Energy Power Gas Magazine




Fueling Healthy Communities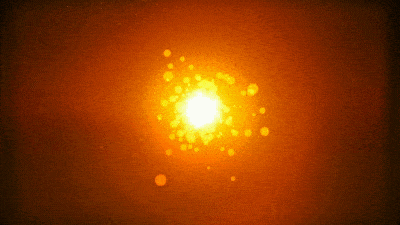 Croatia

Power Gas Energy News
Access Key policy Events and key Project updates
for Croatia's economy.
HEP to Invest 100 Million Euro in Solar Power Plants
ZAGREB, April 8 - Croatia's HEP national electricity provider on Monday presented a new investment cycle in solar power plants valued at 750 million kuna with the first investments to be made in the Kaštelir, Cres, Vis and Vrlika Jug plants with a total power of 11.6 megawatts (MW) and a value of 80 million kuna.
​
HEP management board chair Frane Barbarić said that under the big investment scheme the company would invest 750 million kuna by 2023 or 150 million kuna a year for that purpose.
Of the four above-mentioned facilities, the Sabadin plant, which will now be renamed to Kaštelir has been already purchased from the former owner.
​
Barbaić said that it is expected that by 2030 the power plants will produce 350 MW, which is seven times more than the power currently produced by all the solar power plants in Croatia.
He added that HEP has launched a strong investment cycle in renewable energy sources and that in addition to solar plants, investments will be made in hydro-electricity power plants, wind farms and other renewables. Thus, HEP plans to start building its first wind farm this year.
​
Barbarić mentioned that HEP's plan to construct solar power plants on the tops of its buildings with a power of 2.1 MW, a project estimated to cost 13 million kuna.
Environment and Energy Minister Tomislav Ćorić said that the main focus of Croatia's Energy Strategy by 2030 is renewable energy sources.
​
We have huge energy potential from the sun and wind, Ćorić said and added that this year the ministry will subsidise "solar plants" on household roofs. This is a good investment and proof that Croatia is concerned with environment protection, he added.
European Union Affirms Energy Transition of Croatian Islands
As Morski writes on the 7th of June, 2019, the European Commission (EC) has recognised the value of the energy transition of European islands in 2019, in line with the Clean Energy for the EU islands initiative, the foundation of which can be credited to Croatian MEP, Tonino Picula.
The relevant text from the European Commission states quite specifically that there is a great potential for investing in wind and solar energy and energy from renewable sources for heating and cooling. Promoting such investments could increase the energy self-sustainability of Croatian islands, in line with the Clean Energy Initiative for the European Union's islands.
​
''I was very pleased to receive the news of additional affirmation and support for the European island transition policy, which was announced today by the European Commission. It's a confirmation that there is room for completely new initiatives and programs for raising the quality of life of EU citizens,'' said Tonino Picula, who will begin his third term in the European Parliament at the beginning of July this year.
​
He stressed that such clear support to the program, as has been strongly expressed by the European Commission, would be an additional argument to see an increase the European C commission Secretariat's budget to more than one hundred million euros during the next budget period.
​
Among the list of items in the European Commission's focus are investment policy on research and innovation, sustainable urban and rail transport, energy efficiency, renewable energy sources and environmental infrastructure, all of which are clearly highlighted, taking into account regional differences and increasing the capacity of the competent bodies to realize and implement public projects and policies, which Picula has often emphasized in all of his recent criticisms of the current capacity of Croatian institutions to properly carry out this demanding job.
​
Picula, along with his colleagues in the European Parliament, initiated the need for the adoption of a resolution on the special situation of the islands, which the European Parliament quickly recognized as the need to adopt special policies relating to islanders and their lives, given that they are often greatly different to that of people living on the mainland.
​
To briefly recall, as many as ten Croatian islands, out of a total of fifty of the country's inhabited islands, are participating in energy transition pilot projects, which makes Croatia the most successful member of the EU in this competition.
​
Cres, Ilovik, Lošinj, Male Srakane, Susak, Unije, Velike Srakane and Brač, Hvar and Korčula have been enabled to prepare for the use of renewable energy sources, which will help these islands to better preserve the environment and raise the quality of life of their inhabitants.
​
​
Do you know more about this story? Contact us through this link.
​
Click here to learn about advertising, content sponsorship, events & round tables, custom media solutions, whitepaper writing, sales leads or eDM opportunities with us.
​
To get a media kit and information on advertising or sponsoring click here.
PROUD TO BE ASSOCIATED ACROSS OREGON WITH